Features Overview
I have worked with paper of all kinds for many years, both as a book maker and a lettering artist. From time to time, I make books or other paper items, and I am a writer of Japanese form poetry, known as haiku. Some of my poetry has been published in anthologies or other small collections. One of my next projects is to produce a book of my own paintings combined with my poetry.
Handmade Portfolios & Books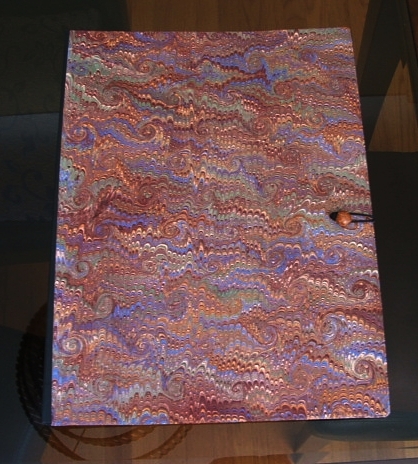 Portfolio inside - lined with smooth Japanese calendar paper and paper insert to hold a stack of artwork. Covers made with archival board and covered with hand-marbled paper front & back. Leather button closure.
My artwork was featured on the cover of a Japanese poetry publication.